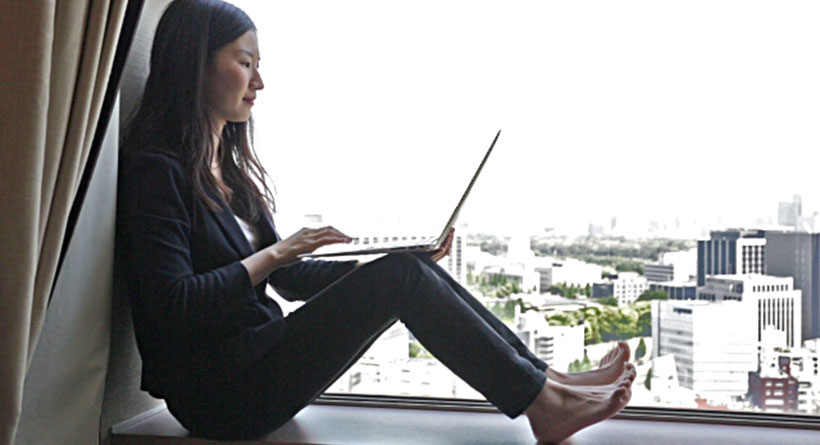 The Fullness of Life Centre, in Perth, Western Australia, offers encrypted video communication and alternatively telephone as alternatives to traditional face-to-face meetings.
The Fullness of Life Centre's encrypted video communication platform is used for counselling, supervision, spiritual direction and even retreats.
People's location no longer limit the space in which they receive services. Using encrypted video communication means global services are as accessible as local services.
Meeting by encrypted video conferencing is just like meeting in person with people attending from the comfort of their home or office.
For those seeking services, there is
no travel time
no travel cost
ease of access, particularly for those hindered by rural isolation or disability.
Freedom from location constraints opens up multiple, convenient time zones for people to meet.
Conversation technology
The Fullness of Life Centre system works on Windows, Mac and Linux desktop computers, and Android and MacOS phones and tablets.
Desktop systems are best using a USB microphone and for privacy, earphones or ear buds.
The Fullness of Life Centre software is remarkably easy to configure; it also offers a test mode which we recommend using before connecting to your service provider.
At the Fullness of Life Centre, we have trialled several configurations in order to help optimal conversations. We have achieved excellent results with three setups:
Computer with USB microphone, in ear sound, an external camera and a desktop computer connected to the Internet by ethernet (cable as opposed to Wi-Fi).
Computer with USB microphone, in ear sound, an external camera and a desktop computer connected to the Internet by Wi-Fi but with no other programs, particularly anti-virus programs running in the background.
Apple iPhone and iPad with USB connected, combined microphone and in ear sound. (We are not saying that other mobile operating systems do not work. We have only tried using iOS.)
The quality of Wi-Fi varies by location and time of the day, so while iPhone, iPad and Wi-Fi connected computers work well, we found that connecting by Ethernet (cable) and shutting down all background apps gives the best results.
Speaking and listening
A set of earbuds / headphones with a microphone is vital for optimal performance. These can be a simple earbud / microphone combination distributed free with most tablets or available at a reasonable price at an electronic shop.
Earbuds prevent feedback and a microphone near the mouth helps deliver better sound.
Earbuds and a Mic at close range also help keep conversations private.
Lighting
Getting the best out of a video session requires attention to lighting.
Using more or less natural light might be sufficient. However, natural light can vary in accord with the likes of sun, clouds, rain and time of day.
Opening blinds or closing them, turning a light on in the room is often more than sufficient.
Privacy is Paramount
The Fullness of Life Centre's video conferencing service guarantees people can talk confidently about personal matters.
While some well-known 'free' video conferencing services are insecure; some services actually record all conversations.
Signing up for a free service means signing up to give the service provider permission to use or mine your data and interests and on-sell it.
Private means private
The Fullness of Life Centre uses encrypted security standards enabling the delivery of quality care.
You do not need to do anything to enjoy this level of protection; just leave it to the Fullness of Life Centre.
Using highly secure digital media, a conversation at The Fullness of Life Centre between a client and a practitioner is protected.
While in transit, data is encrypted using TLS 1.2 or greater. When at rest, data is encrypted using  256 bit encryption or greater.
Applying these security standards to The Fullness of Life Centre services ensures conversations between clients and their service providers are protected against any reasonably anticipated threats or hazards and ensures that the integrity of conversations of a highly personal nature can be held online.