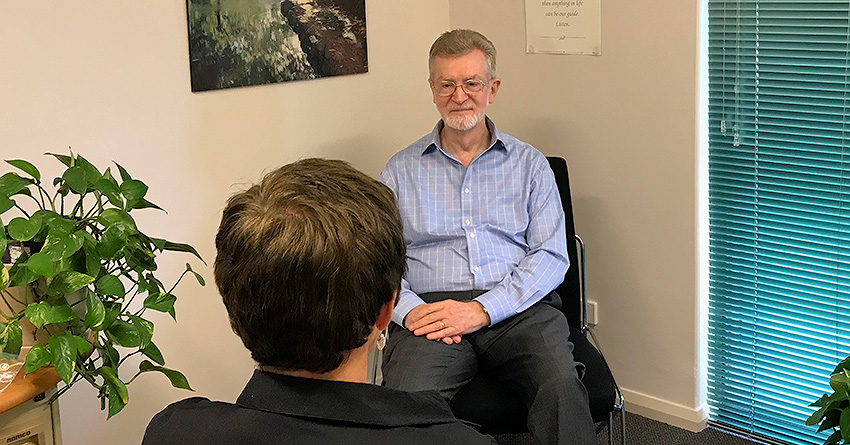 What Can Spiritual Direction Do for You?
Dive deep into your spiritual journey with spiritual direction, a transformative experience that allows you to explore and embrace your spirituality. Often referred to as spiritual accompaniment, spiritual guidance, spiritual mentoring, or spiritual companioning, it's a journey of self-discovery and connection.
Why Choose Spiritual Direction?
Many people today have a growing desire to explore their spirituality.
This desire emerges and develops in rich and varied ways:
For some people, this desire occurs within their personal life experiences, through reflection upon their inner-self, through meditation or the search for deeper meaning in their lives.
For others, this desire is discovered within their relationships, through their yearning to develop or deepen the quality of these relationships, whether with individuals, within groups, or within the wider global community.
There are some whose desire is born out of their commitment to bring about justice within the social systems in which they live and work.
While others in their passion for the natural world, they desire to ground their deep concern for the well-being of the environment in a spiritual context.
What are the Benefits of having a Spiritual Director?
In a spiritual direction session, a director can help you explore your human experience to encounter your spirituality within your life.
For example, they do this by:
Helping you to develop a contemplative stance to enable you to be present to the spiritual in all things.
Assist you to experience your spirituality amidst the joys and struggles of your personal relationships.
Standing alongside you as you find a liberating spiritual energy as the source of empowerment in the justice work to which you are called.
Helping you to experience your spirituality within nature as a way of grounding your deep concern for the well-being of the natural environment.
A spiritual director is your companion, guiding you to recognise and embrace the divine presence in your life as you understand it.
Experience Spiritual Direction with The Fullness of Life Centre
Whether you prefer one-on-one sessions, group interactions, or corporate engagements, The Fullness of Life Centre is here for you. We offer both in-person sessions and secure, encrypted video conferencing for those who prefer a digital connection.
Whatever your spiritual orientation, wherever you are on your journey, we are with you. Embark on your spiritual journey with us today.