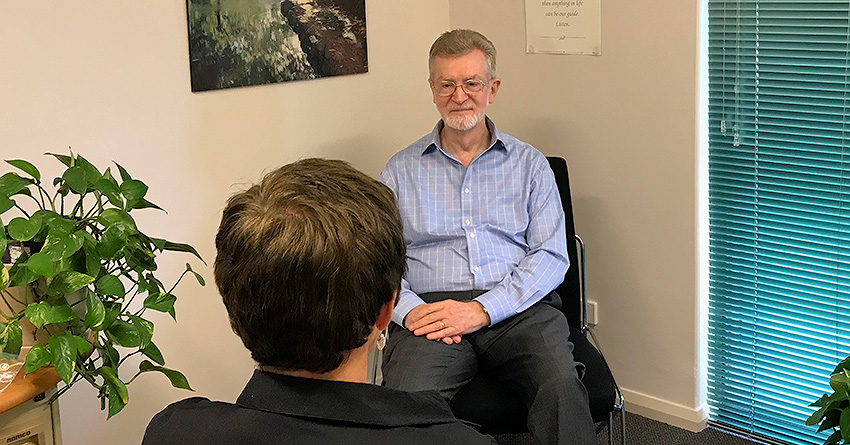 What does spiritual direction offer?
Spiritual direction offers people the opportunity to explore their spirituality.
Spiritual direction is known by many names, including spiritual accompaniment, spiritual guidance, spiritual mentoring, spiritual companionship, mashpia in Hebrew and anam cara in Gaelic.
Why seek a spiritual director?
The desire for spiritual direction emerges and develops in varied ways:
For some people, this desire occurs within their personal life experiences, through reflection upon their inner-self, through meditation or the search for deeper meaning in their lives.
For others, they discovered this desire within their relationships. They yearn to develop or deepen the quality of these relationships.
There are some whose desire is born out of their commitment to bring about justice within the social systems in which they live and work.
While others passionately desire to ground their deep concern for the environment in a spiritual context.
What can spiritual directors offer you?
Spiritual directors:
help people to develop a contemplative stance to enable them to be present to the spiritual within all things;
assist men and women to experience their spirituality amidst the joys and struggles of their personal relationships;
stand alongside people so that they find a liberating spiritual energy as a source of empowerment in the justice work to which they are called;
help people to experience their spirituality in nature as a way of grounding their deep concern for the well-being of the natural environment.
In spiritual direction, your spiritual director accompanies you to attend to the life-giving presence of what is ultimate in your life as you perceive it.
The Fullness of Life Centre provides spiritual direction in one-to-one, group, or corporate contexts.
How does the Fullness of Life Centre offer spiritual direction?
The Fullness of Life Centre offers spiritual direction in-person and through a secure video communication platform using encrypted video conferencing.