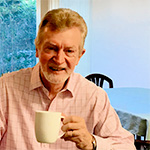 It seems people today are keen to explore their spirituality!
For some they discover the desire within their relationships, through their yearning to develop or deepen the quality of these relationships, whether with individuals, within groups or within the wider global community.
Others desire is born out of their commitment to bring about justice within the social systems in which they live and work.
While it seems, another group discover in their passion for the natural world the desire to ground their deep concern for the well-being of the environment in a spiritual context.
[Read more…] about Spiritual direction: Why and how in the digital age